Reaction Commerce Development
Reaction Commerce: The E-commerce Platform to Rule Them All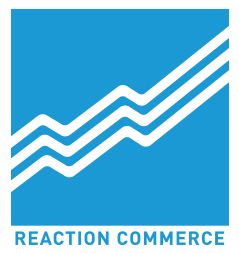 These days, it's hard to know if the "hot new thing" will be relevant - or even still exist - a year from now. But one thing is certain: JavaScript is the future, and will continue to cement its dominance in the web development world.
However, one drawback is that there aren't as many off-the-shelf solutions in JavaScript to choose from. As such, most folks end up building solutions from scratch.
However, Reaction Commerce is a notable exception. Reaction is a full-featured and fully-reactive JavaScript e-commerce solution developed in a modern decoupled manner allowing for eminent flexibility and customization.
Simply put, developing in Reaction Commerce future-proofs your application and sets you up for the ability to swap out components of your stack with upgraded or best-in-breed services as time (and your circumstances) change.
Project Ricochet has worked with startups and Fortune 10 companies alike to work Reaction into their e-commerce ecosystem. Reaction's NextJS storefront starter kit and GraphQL server mean that you can get started quickly and inexpensively - or build your own storefront in the JavaScript flavor of your choice.
If you happen to have a legacy Meteor Reaction site, we also happen to be one of the world's foremost experts in Meteor, as well. We can help you with your upgrade so that you're running the latest and the greatest.
For a free demo of Reaction Commerce and its capabilities, please reach out. We're excited to be stewards of such an advanced e-commerce framework - and even more excited to share this passion with you!
A List of Reaction Commerce Resources For Your Browsing Pleasure
Reaction Commerce Related Blog Posts