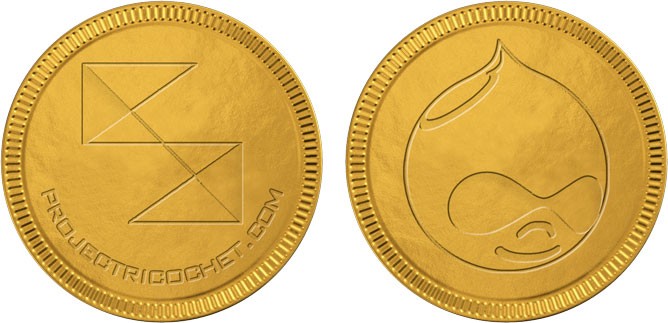 A most delicious gift of chocolate coins
A client just sent us a bunch of chocolate coins with our logo and some Drupal flavor. Yum!
Foiled Again! Chocolate's coin builder was built on Drupal and is pretty slick. Head on over and give it a look-see to make your own personalized chocolate coins if you're interested (we are totally allowed to give a shameless plug for an awesome client and make no apologies!).