NODE JS, METEOR JS & DRUPAL DEVELOPMENT
We provide cutting-edge web development and design services utilizing Open Source. We specialize in Drupal Development and lightweight node js frameworks like meteor js, with an emphasis on responsive mobile design. We also creating stunning mobile applications with phonegap. We can bring ideas from concept to implementation - and we do it well. Our team of Open Source Experts can work with you to create something we can all be proud of.
Ricochet has been an invaluable partner in the development of our Drupal sites. Working with Casey, he lent a critical eye to our requirements to understand the feature set and objectives. During development, he was able to propose alternative implementations or creative solutions which met the requirements in an elegant and efficient manner. All the while, Casey maintained perspective on the user experience, to ensure that the product was not only bug free, but also easy to use an navigate. Furthermore, I could rely on Casey to keep me informed of issues and status with timely updates.
Blog 07\31\15
At Ricochet, we spend a significant amount of time developing internal products in addition to...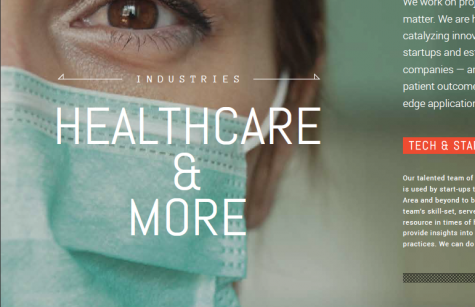 News 02\4\14
We're excited to share our new print brochure, viewable by download.
We encourage you to reach out for more information about how we have been successfully launching client projects for nearly a decade - and how we can do the same for you!